If you are looking forward to a summer holiday abroad the last thing you want to think about is racking up a huge, unexpected bill. Thankfully, you can plan ahead to make sure you don't get caught out.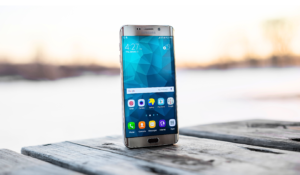 The UK has now left the EU. This means that surcharge-free roaming when you travel to EU and EEA countries is no longer guaranteed.
Thanks to government legislation mobile operators are obligated to apply a spending cap on mobile data usage while abroad. The £45 a month limit, along with required alerts to customers when they are at 80% and 100% data usage, has been implemented in a bid to protect customers from unexpected charges.
You can still choose to go above this limit, however there are ways to get better value from using your phone abroad.
Check your providers charges before you travel
Roaming charges can be a minefield. Charges vary by network and country you're travelling to, with some network providers not charging anything additional from your standard UK plan and others charging a lot more. Some networks will even charge you to answer a call depending what country you're travelling to. Usually, providers have a standard daily roaming charge, and they may also offer an easy to add and remove roaming package at a monthly charge which can be added before you travel and can be cancelled on your return to the UK. Depending on your length of stay this could work out cheaper than paying a daily charge. It's always best to check with your provider before you travel so you get the best value for your usage.
You can check out your providers roaming charges on their website or mobile app. If you find it difficult to find this information you can call your network provider who will offer this information and discuss the various options.
Decide how you want to use your phone
Depending on how much you use your phone on holiday and what you're accessing, using Wi-Fi only without any fees might be for you. To do this you must turn off roaming services and switch your device to Wi-Fi only, you can still make calls and send messages through online apps such as WhatsApp and messenger by connecting to hotel and restaurant Wi-Fi.
However, if you're likely to be using online check in, googling the local amenities, posting to social media, and using mobile apps to book reservations or activities using Wi-Fi only may restrict you.
Smart watches
If you have a cellular smart watch with a plan, this is separate to your phone contract and roaming is not transferable. To ensure you do not rack up that bill turn your roaming off, and your watch will still mirror your phone when in range. You can find advice 'how to' online if you are not sure, or you can pop into your local provider store for help.
Ultimately it is recommended to choose the right option for you before you travel and if in any doubt speak with your network provider who can advise.
Ofcom have produced answers to some frequently asked questions so for more advice, check out their Using your mobile abroad webpage.