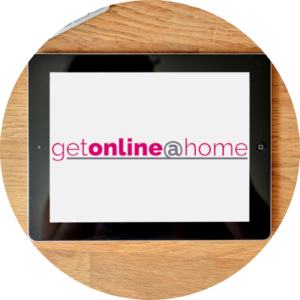 Are you thinking about buying your own computer, laptop, or tablet? Check out the links below to see what the best deals are on purchasing low-cost refurbished devices.
Get online @ home
Get online @ home, offer low-cost digital devices and advise on broadband deals and software. If you're in receipt of eligible benefits, you can get professionally refurbished devices starting from £99, if not in receipt of eligible benefits prices start from just £119.
Family Fund
Family Fund offers funding and support including a grant which can be used to purchase digital devices for families who are raising disabled or seriously ill children.
Music Magpie
If buying isn't an option for you right now or you'd prefer to try a device before taking the plunge, renting a device could be for you. Music Magpie offer refurbished iPads for rent from as little as £7.99 a month for 12 months.