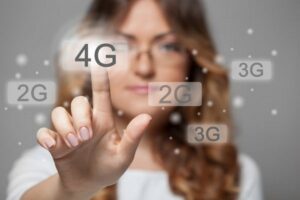 Ofcom provides a free mobile coverage checker and a broadband availability checker to help residents find what services are available in a particular area. It helps people get the information they need quickly and easily, so they can make informed choices.
The four main network operators provide mobile signal predictions to Ofcom each month and the data is used to produce the mobile coverage map. The results you see when you enter your postcode can be significantly different to the coverage you experience day-to-day for several reasons. This can include the handset you're using, the terrain (hills, trees and building's blocking signal), how many people are using the network at the same time plus more. Ofcom has tested the actual coverage provided in various locations around the UK to help ensure that these predictions are reasonable.
To check your mobile coverage availability, see Ofcom's mobile coverage availability checker.
Currently, Ofcom's mobile coverage availability checker does not include information regarding 5g coverage, please contact your mobile service provider regarding coverage.  You can find links to the UK's four Mobile Network Operators (MNO's) own coverage checkers on our 5G page.