Wireless internet connection has become so common in today's world that when we ask to connect to the internet we almost instinctively say "Wi-Fi".
Our homes are wireless entertainment and information hubs filled with smart TV's, smart speakers, security systems and household gadgets not to mention phones, laptops, and tablets.
It's never been more important that our Wi-Fi connection meets our needs so below are some handy tips to get the best out of your connection.
Broadband 
Firstly, your Wi-Fi connection will only be as good as your broadband connection, and this can vary depending on what's available to you and the service you subscribe. You can check what connections are available to you on the Ofcom broadband checker.
How to improve your current Wi-Fi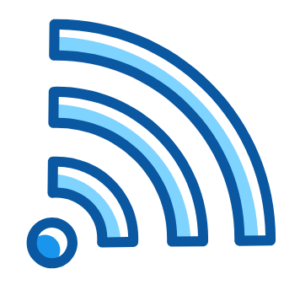 Where is your router?
Where you place your router can play a big part in how the signal transmits around your property. Wi-Fi signals weaken as they pass through objects and the strength can be affected by materials such as metal, glass, stone, and water.
Electrical items can also affect Wi-Fi signal such as a microwave, TV and even baby monitors or cordless phones.
The router's position in the property is also key. Signal is transmitted all around the router so where practical it should be placed central to the property away from electricals, fish tanks, radiators, and thick stone walls. Ideally it would be placed on a shelf or side table and if possible, away from the ground. If the router comes with an ariel or two, they should be angled in opposite directions for best coverage.
Upgrade your router
Periodically providers upgrade their equipment and often send out a new router to customers. If you haven't had an upgrade in a few years, then contact your provider to make sure you have the model they're currently providing.
Another option is to purchase an upgraded router not issued by your provider, however, be aware that your broadband provider may not be able to assist if you have connection problems.
A mesh network
Mesh networks connect to your router and can be purchased in packs to fit your needs. These provide their own Wi-Fi network in the home which can improve Wi-Fi coverage without losing performance from your broadband connection. Mesh Wi-Fi systems always come with at least a pair of hubs however you can add extra hubs if you have a larger home or to meet your demand. The system plugs into your existing router for an instant Wi-Fi upgrade.
Connected devices
The number of devices you have connected can affect your Wi-Fi speed as multiple devices share the bandwidth from the same signal. By disconnecting devices that are idle or not needed can improve the data rate to the devices you are using.
Wi-Fi boosters
These can be purchased and placed in areas of the home that signal is weak to extend coverage. They act in a similar way to a mesh however unlike mesh they can affect your connection speeds.
Other options for a better connection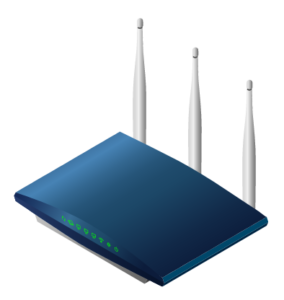 Powerline adaptor
These use your homes electrical circuits to transfer signal from your router to another room. They come in pairs with one plugging into a power socket and connecting directly to your router via ethernet cable and the other plugging in to the room where you are using your device.
Ethernet cable
And finally, not the most practical, however the most efficient. An ethernet cable has one end plugged into your router and the other end into your device generally providing a more stable connection. So, when all else fails, you will get your true broadband speed.